Now offering same day turnaround for suspension service when booked in advance.
Schedule your service day, drop off your fork, shock, or bike that morning, and pick it up by the end of the day. Schedule your service appointment.
Our Specialties
Wheel Builds,
Suspension Service,
Dynamo Lighting,
Tubeless Setup,
Custom Builds & Mods,
Rider Comfort
Labor Menu
Wheel Build · $75/wheel
Custom Bike Build / Overhaul · $250+
Annual Tune-Up · $180
Standard Tune-Up · $80
Single Speed / Seasonal Safety Check · $50
Basic Fork Service · $40
Remove lower legs, cleaning and inspection, replace bath oil and main seals, crush washers and travel o-ring.
Parts will vary, most fork leg seal kits are $25-$40.
Full Fork Service · $80+
Includes basic service plus a full rebuild of the damper and air spring if applicable.
Rear Shock Air Can Service · $40
Remove air can, inspect and clean, replace air seals and lubricant.
Parts will vary, most shock air can kits are $15-$25.
Rear Shock Full Service · $80+
Air and coil spring damper service. Full rebuild on the damper and air can; new seals, vacuum bleed with fresh damper oil and nitrogen charge.
Parts from $25-$50.
Brake Bleed · $30/brake
Tube Install · $10 - $20
Brake Pad Install · $10 - $20
Chain / Cassette · $15 - $30
Cable Install · $20+
Bar Wrap · $20
Adjustments · $15 - $35
Wheel True · $20 - $30
Bike Assembly · $60+
Bike Boxing · $80+
Fenders / Racks / Dynamos / Weird Stuff · By Appointment
Need an asssessment? Shoot me a text, email, or call.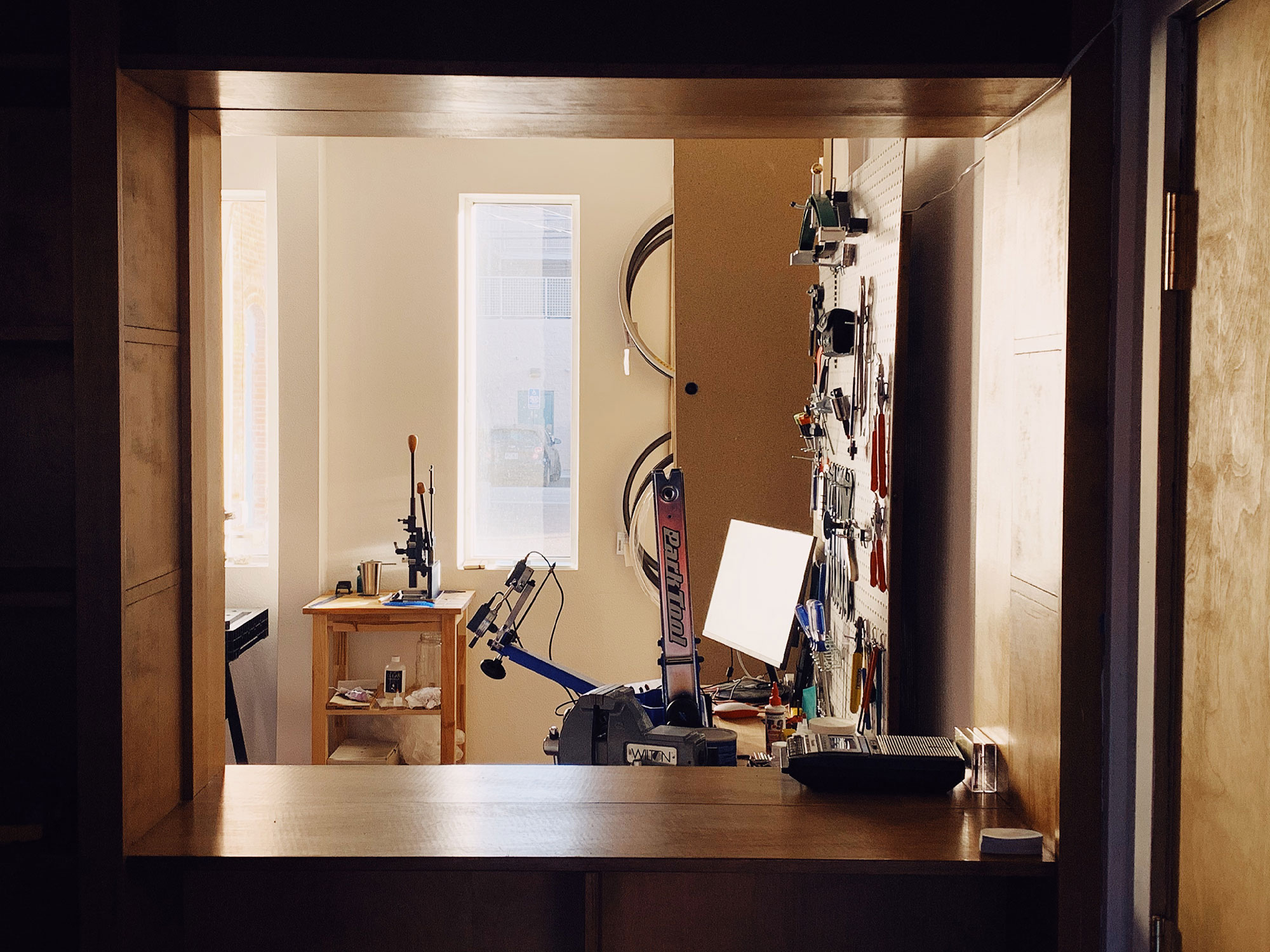 Schedule service or an in-person appointment at the shop
If you're in NE Oregon and need your bike tuned-up, suspension serviced, or a new set of wheels, book some time to come by the shop. Or come by during our regular hours: Wednesday - Saturday, 11 - 4.
Book an Appointment